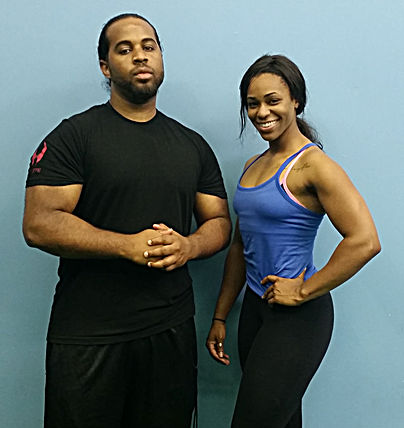 We pride ourselves in our ability to assess individual needs and customize personalized workout plans that are guaranteed to meet those needs. Session by session we are committed to helping you pound away pounds; stubborn belly fat; tone and build muscle; increase strength and endurance; recover from an injury; increase flexibility; and/or improve your overall health and wellness. With our results oriented approach to training, we guarantee that you will look and feel better than ever!!!
Personal Training
One on one Personal Training covers various goals including Performance Enhancement, Weight Loss, Body Transformation, Corrective Exercise, Post Physical Therapy and more.
Train in an exclusive setting where every movement is analyzed and every deviation is corrected immediately. The fastest way to your goal is to have one of our fitness professionals give you the undivided attention that you deserve.
This membership option includes single sessions, 8 session, and 12 session monthly cycles.
*ask about our commitment packages to save now
Group Training
Small group training primarily involves circuit and cardiovascular training. Members can expect their programs to incorporate several aspects of fitness including core strength, muscular endurance, muscular strength, neuromuscular efficiency and functional strength. Our more advanced groups include some Olympic Lifting, Performance enhancement, and Power Lifting. We even offer a group corrective exercise format.
Whatever your fitness level, you are sure to see improvements in your body composition with our Small Group Training. ​
These membership option includes single session drop ins, 8 sessions, and 12 sessions monthly cycles
*ask about our unlimited small group training specials
Corporate Training
It has been proven through the years that healthy blood flow increases brain function. Having a staff or team of co-workers sitting around all day doing the same monotonous tasks can also get very boring and cause your mind to wander.
The perfect solution is one of our corporate fitness programs. Allow us to come to your business and help counteract the postural imbalances created by the everyday work life and get you in the best shape of your life. ​
This membership option includes 8 session and 12 session monthly cycles
*requires a 3 month commitment of at least 4 participants
Request Information
Personal Training
Small Group Fitness
Large Group Fitness